Herd health
We make your herd's health our priority, and provide proactive veterinary care for beef and dairy cattle.
Flock health
We have the knowledge and experience to help you improve your flock's health and performance.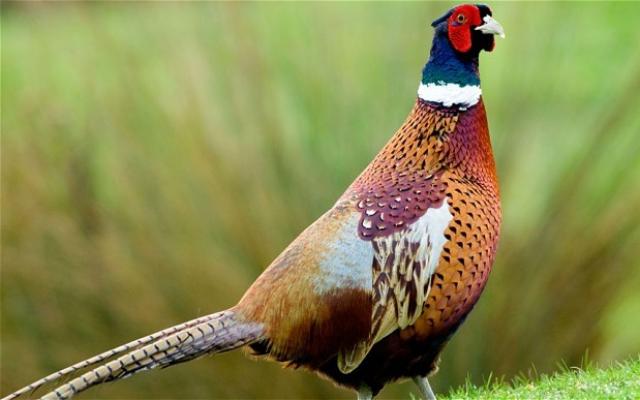 Gamebird Health
A range of veterinary services are now available for game bird keepers.
Welcome to Farm Veterinary Solutions
At FVS, we take a proactive approach to help you ensure the good health and performance of your dairy and beef cattle, sheep flocks and gamebirds.
Disease prevention is always the goal: it helps ensure animals can reach their performance potential, and is in the best interests of animal welfare. It's also the best strategy for keeping medicine bills low!
We are happy to share our knowledge with you on-farm, and regularly hold technical meetings on topics such as foot-trimming, mastitis control and youngstock rearing. We can also provide practical training courses for you and your staff, on topics such as veterinary emergency treatments.
As a member of XLVets, we are part of a community of over 50 independently-owned and progressive practices. This gives us the opportunity to gain from the knowledge and skills in other vet practices and ensure we deliver high standards of veterinary care. And our farm clients benefit directly from competitive medicine costs.
Latest News
We are holding two evening talks on lambing and how you can best get ready for it. These will also include a practical session.
The first is at Langton Garden Centre in Market Harborough (LE16 7TG) at 7pm on Wednesday 30th January.
The second is at The Quorn Lodge in Melton Mowbray (LE13 0HR) at 7pm on Wednesday 13th February.   
Refreshments will be provided. Please register your attendance by calling 01664 567481 or email robyn@rutlandvets.co.uk.
We are holding a training course to facilitate compliance with the rules of the Red Tractor Farm Assurance scheme. The course - called Mastering Medicines - is designed to increase attendees' knowledge of safety and good practice, as well as outlining the legislative requirements for on-farm medicines use.
Our Smallholders Club met at the end of May to discuss the topic of lameness in sheep. Kat Baxter, a Veterinary Adviser from MSD, along with our vet Rebecca Davenport, provided a very informative evening with a presentation on the different causes of lameness, how best to treat it, and ways in which lameness can be reduced in the flock.
We also had a few sheep to examine, and demonstrations on basic handling techniques were given.
Publications
FVS Newsletter
This issue contains information on the parasites: roundworms, lungworms, liver fluke, rumen fluke, and in sheep, the barber's pole worm (Haemonchus contortus).
Livestock Matters
Click here to see the latest issue of Livestock Matters.
Factsheets
Keep up to date with our wide range of factsheets