Herd health
We make your herd's health our priority, and provide proactive veterinary care for beef and dairy cattle.
Flock health
We have the knowledge and experience to help you improve your flock's health and performance.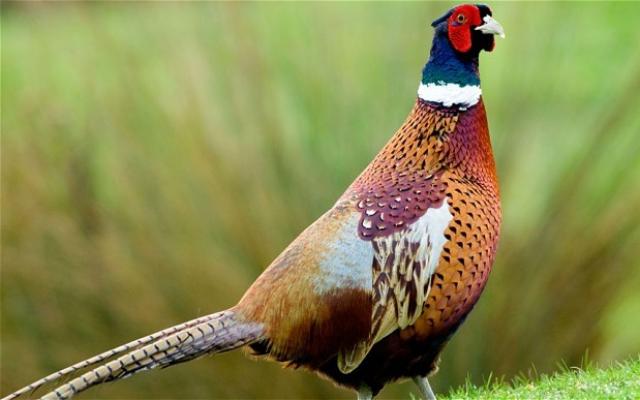 Gamebird Health
A range of veterinary services are now available for game bird keepers.
Welcome to Farm Veterinary Solutions
At FVS, we take a proactive approach to help you ensure the good health and performance of your dairy and beef cattle, sheep flocks and gamebirds.
Disease prevention is always the goal: it helps ensure animals can reach their performance potential, and is in the best interests of animal welfare. It's also the best strategy for keeping medicine bills low!
We are happy to share our knowledge with you on-farm, and regularly hold technical meetings on topics such as foot-trimming, mastitis control and youngstock rearing. We can also provide practical training courses for you and your staff, on topics such as veterinary emergency treatments.
As a member of XLVets, we are part of a community of over 50 independently-owned and progressive practices. This gives us the opportunity to gain from the knowledge and skills in other vet practices and ensure we deliver high standards of veterinary care. And our farm clients benefit directly from competitive medicine costs.
Latest News
Our Smallholders Club met at the end of May to discuss the topic of lameness in sheep. Kat Baxter, a Veterinary Adviser from MSD, along with our vet Rebecca Davenport, provided a very informative evening with a presentation on the different causes of lameness, how best to treat it, and ways in which lameness can be reduced in the flock.
We also had a few sheep to examine, and demonstrations on basic handling techniques were given.
Experienced TB Tester required for our busy East Midlands practice
We are an independent mixed practice with a good mix of both dairy and beef clients. We are seeking an experienced TB Tester to join our friendly team.
Our stable team of 22 vets across all departments are very down-to-earth and willing to share their wealth of expertise to make you feel a valued member of the team.  
On the 11th May we held our End of Spring Party at The Salers Barn, Barsby by kind permission of the Featherstone Family.
We had hog and lamb roasts and were entertained by a live band. This gave us a great opportunity to meet clients, old and new.
A great time was had by all......some more than others!!! We are already looking forward to the next one!
Publications
FVS Newsletters
This issue contains information on: the new Red Tractor Guidelines regarding the prescription of High Priority Critically Important Antibiotics (HP-CIA), changes in the National Johnes Management Plan, plus Radial TB testing. There's also a refresher on sheep scab and blowfly strike, and a look at the possible causes of sudden death in cattle and sheep. For gamekeepers, Max Hardy gives some advice on feeding, rearing and releasing birds this season.
Livestock Matters
Click below for the latest edition of Livestock Matters
Factsheets
Keep up to date with our wide range of factsheets